Cargo Sea Traders
ISO
Tanks
About ISO Tanks:
---

 
ISO Tank Shipping Containers are specially designed to carry bulk liquid.
We have various capacities available and can also provide tank shipping containers for carrying food quality cargo. All Tradecorp ISO tank shipping containers conform to International Standards and are constructed from the highest quality materials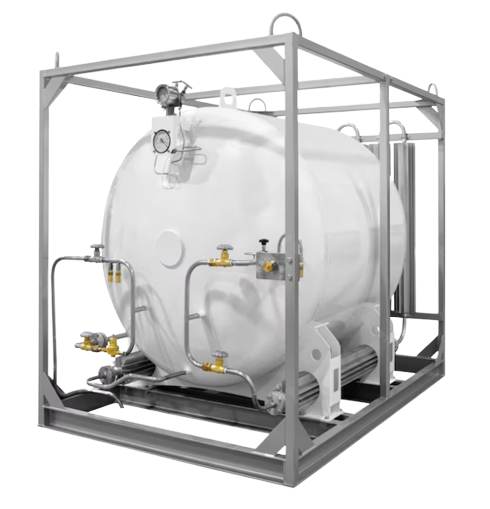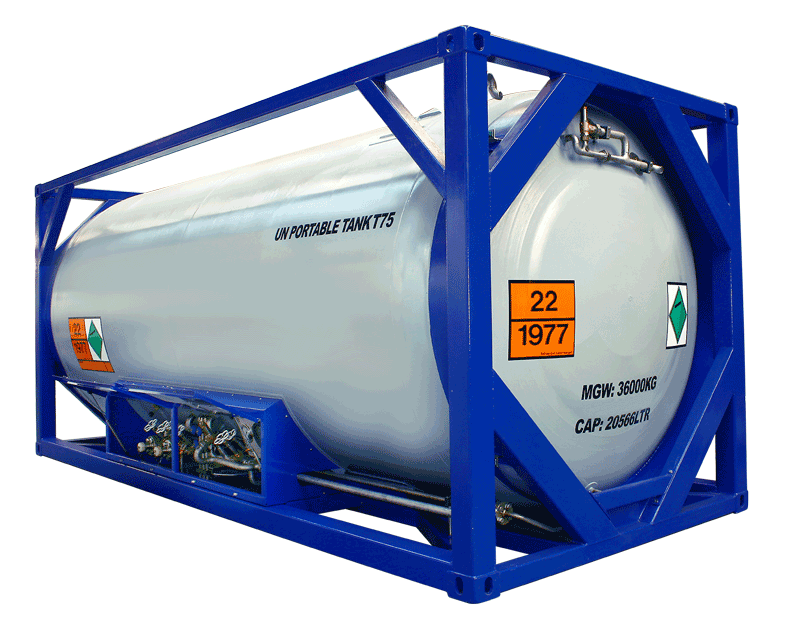 Cargo Sea Traders
ISO Tanks
---
A tank container is built to the ISO Standard, making it suitable for different modes of transportation. Both hazardous and non-hazardous products can be transported in tank containers. A tank container is a vessel of stainless steel surrounded by an insulation and protective layer of usually Polyurethane and aluminum. The vessel is in the middle of a steel frame.
The frame is made according to ISO standards and is 20 feet (6.10 meters) long, 8 feet (2.44 meters) wide and 8 feet (2.44 meters) or 8 feet 6 inches (2.59 meters) high. The content of the tank ranges from 14,000 to 27,000 liters (3,100 to 5,900 imp gal; 3,700 to 7,100 US gal),
There are both smaller and larger tank containers, which usually have a size different from the ISO standard sizes. The trade organization ITCO estimated that in 2009 around 250,000 tank containers were in use, which transported around 675,000 loads.
Cargo Sea Traders
Handling:
---
A tank container can be loaded and unloaded from the top and the bottom. On a standard tank container, there is a manhole, at least one valve on the top, and a valve at the bottom. Loading and unloading are done by connecting the hoses of the loading and unloading facility to the tank's valves. The loading or unloaded is often done using a pump.
Depending on the installation and regulation of certain products, how the tank container should be loaded or unloaded is determined.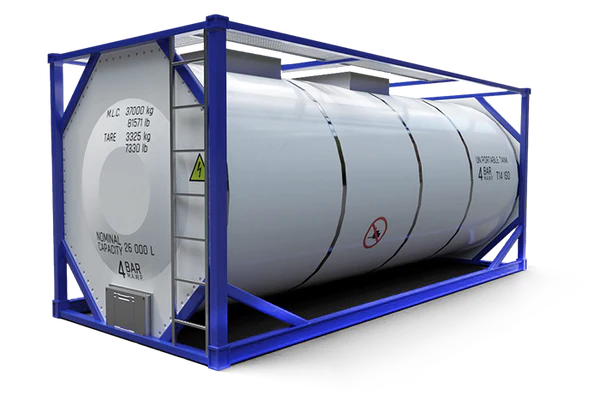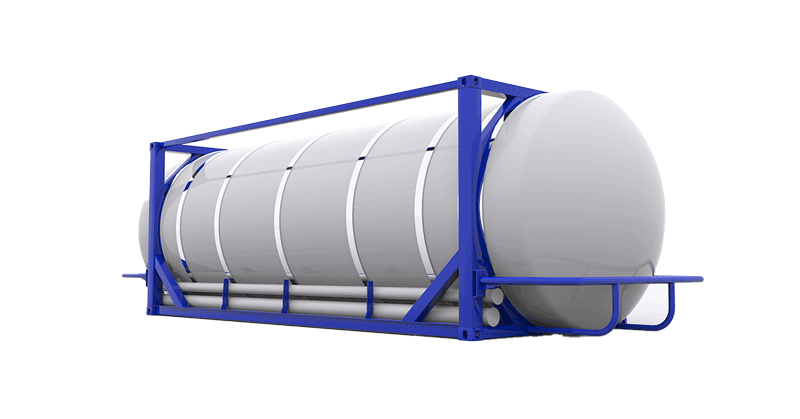 Swap Body tank: a swap body has a bigger tank which is larger than the frame, usually 23 or 25 feet (7.01 or 7.62 meters) long

Food grade tank: a standard tank container which can only be loaded with food grade products.

Reefer tank: a tank with the ability to cool the product to be transported

Gas tank: a tank that is suitable for the transport of gases

Silo tank: a tank for the transport of grains and powders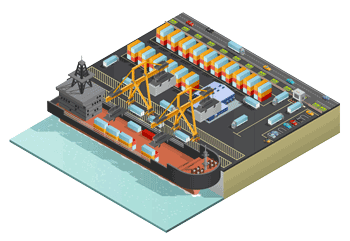 Contact us for more details: